Age Gate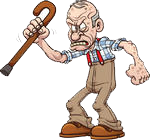 Can we see some ID?
Please verify that you're 21 years of age or older.

You must be 21 or older to view this site
Curbside Pickup & Delivery
All orders must be picked up by the individual who placed the order, unless otherwise noted on the order information.
Must be over 21 to pick up order.
Must be able provide a valid, government issued photo ID at time of pickup.
Merchandise will be ready for pickup within 30 minutes of order being placed, with the exception of force majeure, technology failures, holidays, or Godzilla.