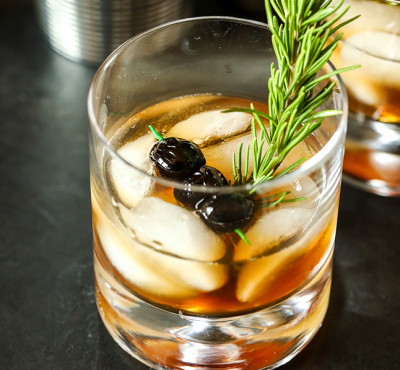 This Old Fashioned has a bit of a twist added to it.
Rosemary and maple syrup!
The perfect holiday touch to really make those flavors pop. The maple syrup gives the drink a little more sweetness and such a nice aroma. When you drink this the added Rosemary intensifies the flavor, you won't be disappointed!